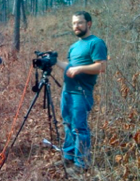 Charlie Cline - Writer/Director
Charlie Cline has written and directed several award-winning short films, which have screened in festivals across the country and internationally, including "Archive" ("Journal of Short Film," Summer 2009), "Farmer Brown" (Pittsburgh Citypaper's "Film Kitchen" Contest, Best Picture/Audience Award, 2005) and "The Ugly Bowl" (International Festival of Animation in Rimini, Italy 2009).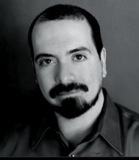 Bill Ellis - Producer
Bill Ellis is a seasoned business, marketing and digital media executive. In 2009, he founded his feature film production company Storynaut Productions. Bill has also received recognition as a screenwriter from FADE IN Magazine and the Academy of Motion Picture Arts & Sciences Nicholl Fellowship.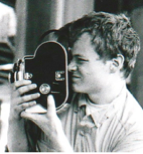 Sean Porter - Director of Photography
Sean Porter's 12 years of experience includes serving as Director of Photography for 2012 SXSW Audience Award-winning feature film Eden and 2010 Sundance premiere feature Bass Ackwards. Entertainment Weekly praised: "Bass Ackwards... looks like it was shot by Vilmos Zsigmond [the Academy award-winning cinematographer]."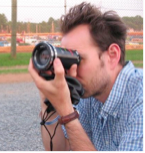 Richard Sherman - Director of Photography
Richard Sherman teaches film production courses at Penn State University. His cinematography experience includes five feature films and more than 40 shorts. His work has appeared in national and international festivals and been broadcast on the History Channel and PBS. He is a past recipient of the Virginia Museum of Fine Arts Artists Fellowship and the Ohio Arts Council Individual Artists Fellowship.
Storynaut Founding Executive Producers

Mary Atwell
Diego Baz
Mara Baz
Scott Beckley
Kevin Carpenter
Eric Chevlen
Nathan Clark
Charlie Cline
Danny and Louise Cline
Danny Cline
Sarah Cline
Cliff Dawes
Karl Dotson
Hans Dreyer
Clyde and Connie Ellis
John D. Facemire II
Caroline Handel
Brenda K. Handy
Jeffrey Hemphill
Sara Hennessy & Damaso Rodriguez
Laura Higgins
Matthew Jarrett
Tonia Jones
Jules Kim
Sheila Manzanilla
Roger Michaelson
Brian K. Moats
David & Elisabeth Motta
Martin Ott
Dave Petti
Rob Pierce
Marty Poulin
Brad Price
Gregory & Louise Probert
Michael Shahen
Carrie Smith
Leah Smith


Andrew Roth ..................................................... Associate Producer

Mark Krench ..................................................... Music

Anna Gramlich................................................... Sound Design
Richard Gizzi
Ben Stockton .................................................... Sound
Shaun Burdick .................................................. Re-Recording Mixer
Christopher Smalley .......................................... ADR

Josh Lawson ..................................................... Assistant Camera
Christopher Smalley
Federico Cesca
Adam McDaid ................................................... Gaffers
Ben Kepner ...................................................... Key Grip

Anna Hawkins ................................................... Production Designer

TolinFX ............................................................. Special Effects, Makeup & Costumes
These 2 Dudes ................................................... Visual FX
Steve Tolin ........................................................ CG Modeling, Texturing, Lighting, Animation
Jeff Waltrowski .................................................. Matting, Compositing, Visual Special Effects
Paula Minydzak .................................................. Superhero Costume Assistant Designer
& Co-Creator
Paula Minydzak .................................................. Superhero Costume Seamstress
Marina Pfenning ................................................. Additional Costumes
Amanda Luppe .................................................. Makeup Artist

Liana Werner-Gray.............................................. Assistant Director
Rebecca Ridge ................................................... 2nd Assistant Director
Christopher Smalley ........................................... 2nd Unit Assistant Director
Kevin Carpenter ................................................. Location Manager (WV)
Beth Fabian ....................................................... Location Assistant (PA)
Louis Cappa
Kevin Westley Carpenter
Graham Carroll
Jeffrey Hemphill
Rob Hilborn
Jaime Meyers
Adam Morgan
Anastasia Steinkirchner
Mike Zickefoose ................................................. Production Assistants

Linda Weaver, LeModeln Agency .......................... Additional Casting

Carolina Mota Ellis ............................................. Production Artist
Alexandre Djolakian ........................................... Storynaut Logo